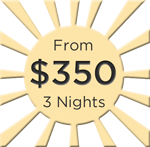 Valid throughout December 18th to January 3rd 2022
Stay 3 nights pay for 2
Looking for an exceptional holiday experience at Christmas time? Look no further because you've just found what you're looking for.
Every holiday season many hotels take the celebration of Christmas to new levels. Best Western Pembroke Inn & Conference Centre is one of those hotels that really sets the stage for Christmas magic in The Ottawa Valley. Maybe you want to return to The Valley, after your "Big City" success for a refreshing visit to your hometown or have been told about the enchanting feeling of Christmas in The Ottawa Valley. Simply put, there are countless reasons Canadians choose to spend time in The Valley during the holiday season.
Some folks in The Ottawa Valley have been known to speak with a distinct accent known as Valley twang which stems from the isolation period (1840's) when there were no railways or other settlers to the region. When you travel to the area you may notice a 'native tongue' spoken by some locals. It's English but with a twang, not just a certain twang but there are in fact more than 10 different versions of English spoken in the Ottawa Valley to this day. It's one of the many unique cultural qualities of the area that you may find interesting.
There are so many small communities in the area that will leave you with fond memories of their uniqueness. One such community is known as Pembroke, "The Heart of The Ottawa Valley". It's where you'll find us and home to the renowned "Pembroke Murals". Touring the streets of Downtown Pembroke will give you a greater understanding of the town's heritage and history. The word travelers seem to repeatedly use when describing the area is "Charming".
As a hotel that has been providing small town charm to our guests since 1989 we are extending our invitation for you to join us in The Valley for Christmas. If you're new to the area we promise a Christmas holiday with laughter coupled with that off-the-grid feeling. If you've been here before you know why you're returning. Escape the grind!
Our Holiday Meal Offer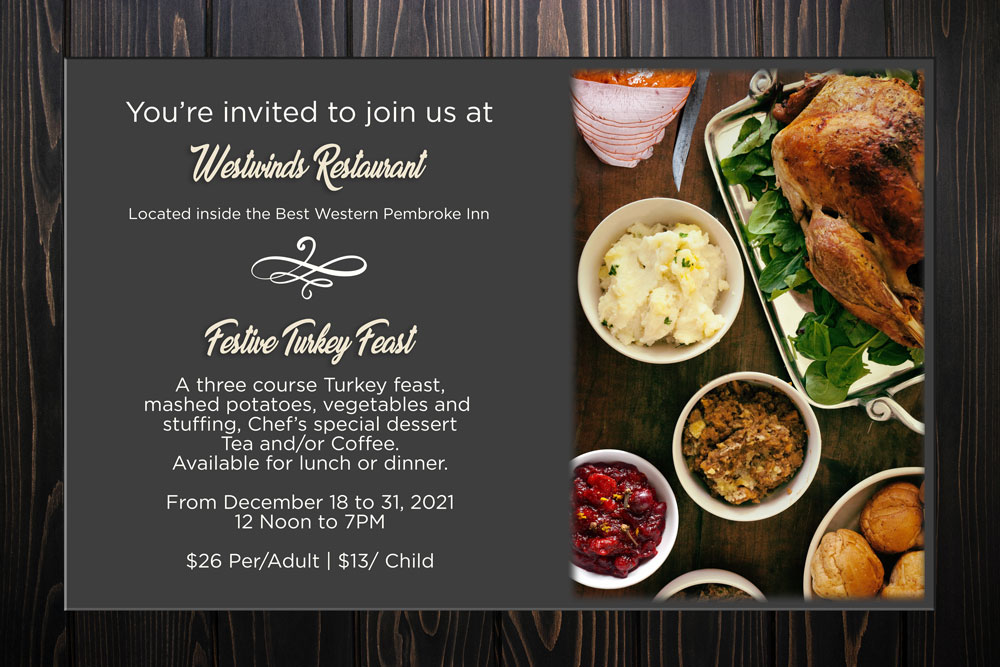 Enjoy the holiday season with us and receive a complimentary room night when you stay for 3 nights:
This form is not yet available.