An Amazing 2 1/2 to 3 1/2 Hour Float Down the Muskrat River
Floating on water in your personal inner tube is an outdoor adventure to be experienced. Imagine floating down a river with the slow-moving current while surrounded by nature. The near motionless current brings the sounds of birds chirping, insects calling and wildlife to your ears like headphones, as you gradually float downriver.

During the hot summer months river tubing is very popular amongst nature lovers. Refreshing, calming and cooling are commonly used descriptors for this unique water activity in the Summer. In spring and fall the water is moving much quicker which brings out the adventure side of nature enthusiasts.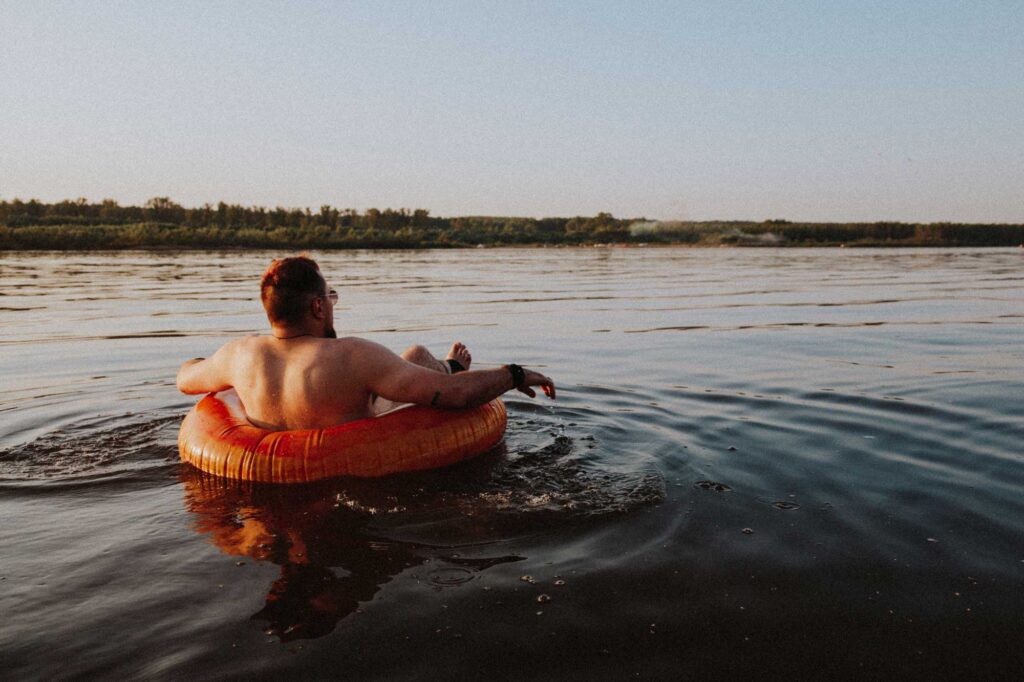 Place your fanny into an air tube designed for this activity. Not just any air tube; it is equipped with a seat that keeps your fanny out of the water and handles should you choose to hang on. Once you're on-board, Mother Nature will take you for a ride using her intuitive river currents. For the sight-seeing fanatic, feel free to bring paddles and a waterproof camera.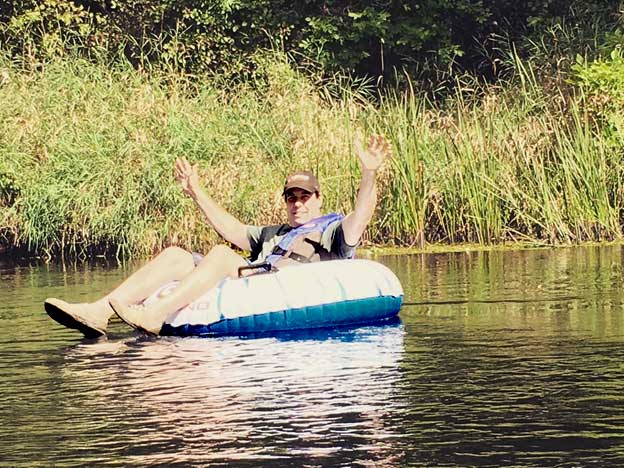 On the shores on The Muskrat River lives a local craft distillery O'Kenny Craft Spirits. The owner of this distillery decided to diversify his services in 2022 to include river tubing, which spawned the birth of O'Kenny River Tubing. It is conveniently located right across the street from The Best Western Pembroke Inn & Conference Centre (about a five minute walk from the hotel). The Paul Martin Drive Bridge is where your adventure begins. Once on-board your tube, it's approximately a three and a half hour journey downriver. When you reach the destination, a shuttle will bring you back to The Paul Martin Drive Bridge.
Meet the Owner – Andrew Kenny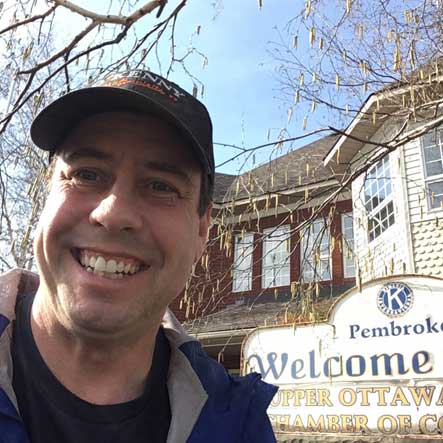 Owner & Operator of O'Kenny River Tubing
Andrew grew up in Renfrew County with a family of milk producers. When Andrew grew up, he took his vast knowledge in milk production into the realm of adult beverages. Producing Milk and Spirits are very similar. With a new distillery on the Muskrat River in 2019, this Pembroke native decided to expand into into more fun activities that included river tubing in 2022.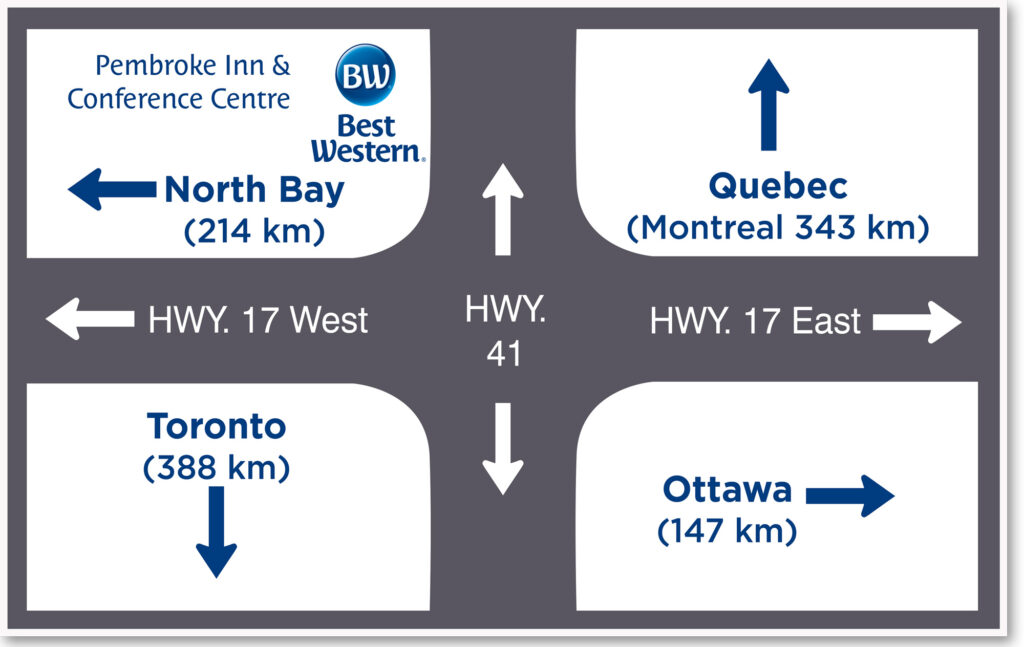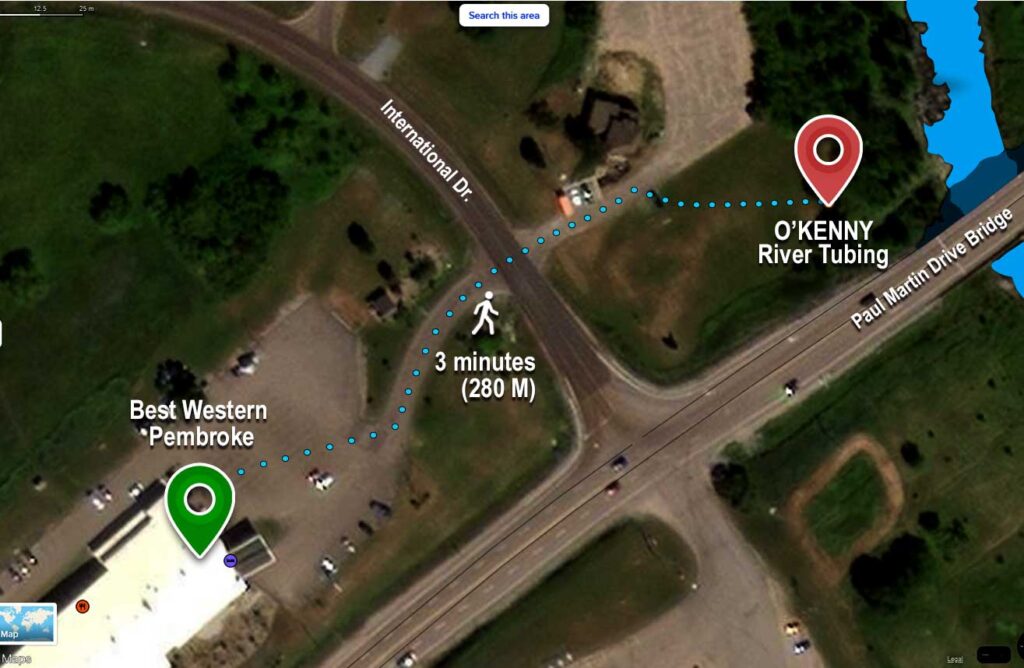 There are two ways to make a reservation:
Small groups from 1 to 4 which can all stay in one hotel room
Larger Groups from 5 to 12 which can stay in hotel rooms in groups of 4
These options are available in the online reservation form below.
Included in this Hotel Package
Overnight Stay
Breakfast at Westwinds
$25 Voucher for Dinner at Westwinds
During the booking process the following add-ons are available:
Extended your stay to experience more of The Ottawa Valley
This option is available in the online reservation form below.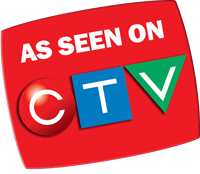 "The Muskrat River isn't just suitable for tubing, it may be possibly the best river in North and South America for tubing," Andrew Kenny.